Peter J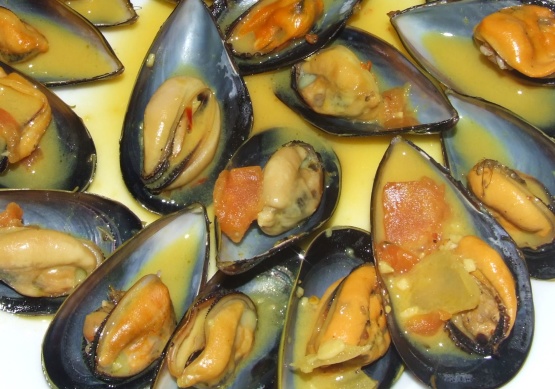 Babalu's in St. Louis, Missouri, specializes in Caribbean-influenced food. This is one of their great recipes.
Cook onion, garlic, and ginger in oil in a 4- to 5-quart heavy pot over moderately low heat, stirring frequently, until onion is softened. Stir in wine, juices, curry powder, thyme, saffron, bay leaf, coconut milk, tomato, and sambal oelek, then simmer, uncovered, stirring occasionally, until reduced slightly, about 15 minutes.
Add cilantro and mussels and cook, covered, over high heat just until mussels open, 3 to 4 minutes (discard any unopened mussels), then season with salt. Serve immediately.