Curry Chicken with Coconut and Peanuts
When I was in college, I worked in an Asian restaurant. My boss made the best curry I have ever tasted, and after much prodding and bothering the poor man, he finally fessed up! I have worked for years to get the recipe right, and I think this is it! I hope you like it as much as I do.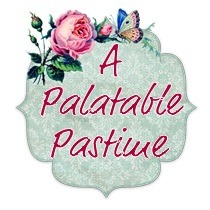 This is quite a delightful dish, with lots of sauce. I went half on the chicken on mine and substituted some vegetables in its place and that was nice. The beef bouillion was interesting, I hadn't seen that before, but you know, it worked! The wine was not overpowering in its amount since it reduced. The curry powder I think you could be variable on in amount; I think 3 tbsp. is probably moderate, but one could go heavier easier, or lighter if they wished. I used a mild Madras type but my husband complained that I didn't used a hotter curry powder but he likes it hot. The peanut butter is not overpowering, and if you like a heavier taste of peanut butter, as in Indonesian dishes, you might like to increase that, but even so, it was fine as it was. The thickener was dead on. The coconut milk lends a richness to the dish, of course; be sure not to use the sweetened type. I am interested to try this with shrimp sometime; also with other vegetables, as they go nicely. Great dish, great eats, nothing left but the smell in the kitchen. Thanks, Canarygirl!
Cut chicken into cubes, and sprinkle with salt and pepper.
Slice onion in julienne, and mash garlic.
In a large wok, (or dutch oven if necessary), heat oil to just below smoking.
Add garlic and stirfry til golden, and quickly add onions, and stir.
When the onions begin to soften, add chicken, and stir fry until cooked through and browned a bit--liquid from chicken should all be evaporated.
Add wine and reduce a little, then add peanut butter, boullion, ginger, curry and cilantro.
Stir to coat well, and until peanut butter has melted.
Add water, and simmer about 15 minutes, or until flavors have blended well.
Add coconut milk and heat to just below boiling, then add cornstarch slurry to thicken as desired.
Serve over steamed rice, with chopped cilantro and peanuts to garnish.
I like it a bit spicy, so I also add chopped chilies, or cayenne to the dish.