Ambervim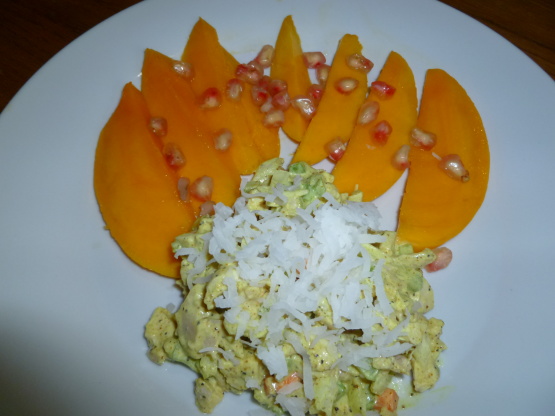 Sweet chicken salad with grapes, celery, and delicious curry. If you prefer a more savory version, leave out the sugar and consider using mayo instead of Miracle Whip.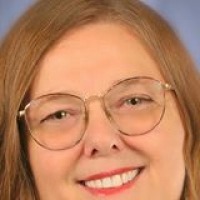 I added cumin to bring out the curry flavor. Cooking them in oil until fragrant really adds flavor. I used a little more curry than it called for. Just lik CHRISSYG I do not care for Miracle Whip, so I substituted plain yogurt and with her suggestion, reduced the quantity of sour cream and yogurt. I also took her advise to greatly reduce the sugar, I used about 1-1.5 tbs. I really think the lime adds a bunch to the flavor. No grapes or almonds...didn't have them. I do like coconut on top!!! I served it next to fresh mango with pomegranate on top. I could easily have put the mango in the salad itself.
Heat oil in auscepan and add curry. Cook about 2 minutes, stirring constantly until fragrant. Remove from heat.
In large bowl, combine sour cream, Miracle Whip, lime juice, sugar, salt, pepper, and curry mix. Stir until well-blended.
Add chicken, celery, grapes, and almonds to bowl.
Top with coconut just before serving, if desired.
Delicious served with King's Hawaiian Sweet Bread or Rolls.