This came from TOH - cooking for a crowd. I was intrigued by the recipe so divided it down for a family of 6. Even my kids love this recipe. I was not a curry fan before trying this and I guiltily admit - I had 3 helpings the first time I made it.
Directions
In a Dutch oven over medium heat, saute onion, celery and mushrooms in butter until tender.
Stir in rice, parsley, boullion and water. Bring to a boil.
Reduce heat; cover and simmer until rice is tender, about 25 minutes.
Add soup, sour cream and curry powder; mix well. Fold in chicken.
Spoon into a greased 2 qt baking dish. Sprinkle with Parmesan cheese. Bake, uncovered, at 350 degrees for 50 minutes.
Reviews
Most Helpful
I'm not sure if I did the wrong thing when cooking this... my rice seemed cooked after about 14 minutes, not 25. I added about a cup of water and after that was absorbed, I took it off. I could only find condensed cream of mushroom soup so I used that, I hope it didn't make too much of a difference.The recipe didn't say what type of mushrooms or what type curry powder, I used flat mushrooms and Malaysian curry powder. I baked for the full 50 minutes although that also seemed pretty long? Overall we didn't think this was worth the wait, it wasn't really to our tastes. However I'm sure some people would like it. I can see that it has some flexibility and you could add capsicum or other veggies. Thanks!

This is true comfort food and it was a hit. We love the taste of the curry and so easy to make; we ate the rest for lunch and it was great . I did add a bit of crushed garlic and instead of soup, I always have this ready soup powder in my cupboard. Homemade Cream of Style Soup Mix - Substitute This one is a keeper! Thanks for sharing I made for the September 2009 Aussie/NZ recipe swap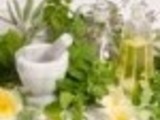 I just made this for the 2nd time. Unfortunately, when I pulled out the curry powder I realized we were OUT!!!! But, my DH suggested we try garam masala instead. Still fantastic! Oh, and we used the 98% fat free soup this time. We LOVE THIS!!!!!