Curry Chicken and Cucumber Salad
Julesong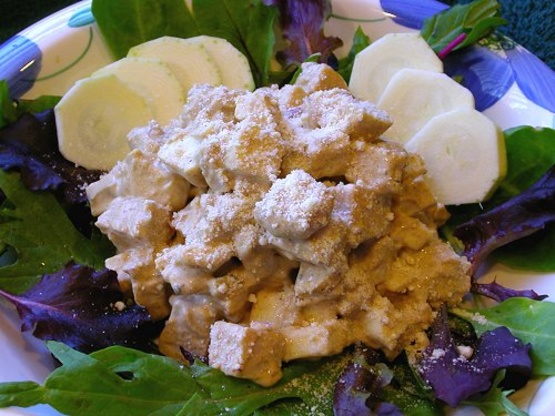 I love this curry chicken salad! I make up a batch on Sunday and take it to work for lunch on both Monday and Tuesday. The curry dressing is just right, with a perfect bite to it! A unique way to dress up chicken salad!
Whisk together mayo, curry powder, vinegar, onion, cinnamon, and salt and pepper in large bowl.
Add chicken and celery and toss well.
Place cucumber slices around salad before serving.
NOTE: Can be chilled in fridge for up to two days.