Bergy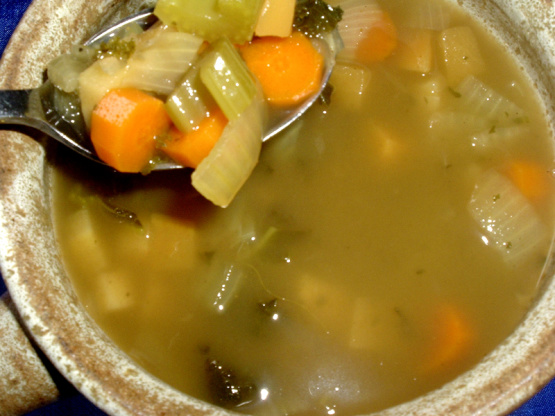 Fragrant and spicy. Kick it up with a little cayenne pepper, if you dare.

This was simply divine! Sackville Girl (Friedel) sent me some gorgeous curry powder in a package swap and it really was the start of this soup! I'm on a diet that doesn't allow carrots and parsnips, but I added a can of chickpeas and lots and lots of coriander. I made another batch the next day and froze it in small Tupperware containers to take into the office. Thanks for my new favorite, Sue L!
Place all ingredients in a large pot and bring to a boil over med-high heat.
Reduce heat, cover, and simmer, for 50-60 minutes, or until vegetables are tender to your liking (best to check the celery since it is the toughest).
Serve garnished with a sprinkling of ground red pepper, if desired.