lazyme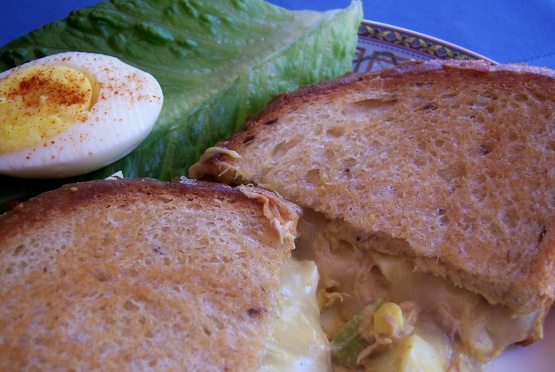 This is easy and delicious for a weekend brunch or just for anytime, it's great served with a side order of fries. Prep time does not include cooking eggs.
Heat a large non-stick skillet (use a little melted butter if desired).
Combine the first 5 ingredients with salt and pepper to taste.
Spread evenly over 4 slices of the rye bread.
Sprinkle cheese evenly over tuna mixture, and top with a bread slice.
Add the sandwiches to the skillet; grill for about 2 minutes on each side, or until cheese is melted, and the bread is golden.
Serve immediately.