Hadice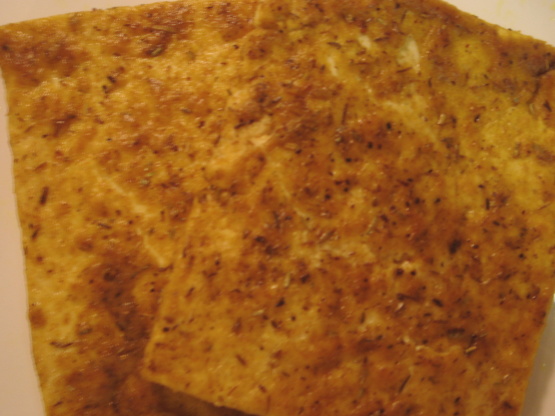 This is a great way to eat tofu. This method could also be used for chicken. Tastes great served with a vegetable and rice. This recipe only serves one so adjust ingredients as needed.

I tried this and I must say it's not really my thing. This is a recipe that requires the eater to REALLY love tofu. Although I like tofu, I like it mixed in with my food (as I learned from this recipe). Having said that, I thought the spice combo was good.
Cut tofu into two patties.
In a shallow dish, mix together flour, curry powder, herbs and salt and pepper.
Lay tofu in flour mixture and coat on both sides.
In a skillet, on medium high heat, heat oil and butter for 1 minute.
Lay tofu in skillet. Cook for approximately two minutes per side until brown and crispy.
Squeeze lemon juice over 'cutlets' and enjoy!