Curried Sweet Potato Wedges
ChefLee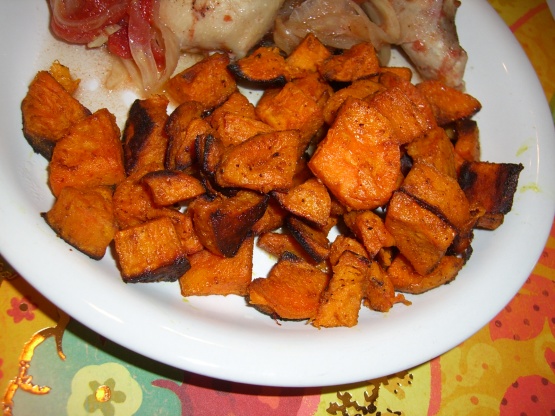 These are a delicious side dish. I usually bake them alongside chicken in the oven and they come out so, so good. I've used this recipe on regular potatoes and that, too, is yummy. Enjoy!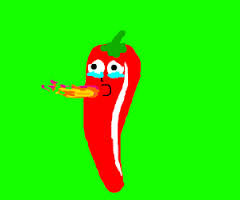 These have great flavor!! I finally learned to put foil down on my baking sheet whenever I am roasting sweet potatoes in the oven because the sugars from the sweet potato burns. That is why you must turn these midway through or they will burn. I got busy doing other things and forgot to turn them in time and they got a little brown on one side so next time I am going to set my kitchen timer for midway through the cooking time instead of the whole cooking time then I will remember to turn them on time!! Curry tastes great with sweet potatoes, will definitely make again!!! Thanks!!
1. Preheat oven to 450. Halve the sweet potatoes and cut ech piece lengthwise into quarters. If they are big, cut each piece into thirds.
2. Toss with the oil, curry powder, salt, and cayenne in a large bowl.
3. Arrange in a single layer on a large nonstick baking sheet. Bake, turning once, until browned and crisp, about 35-40 minutes.