Curried Sweet Potato Soup
Bergy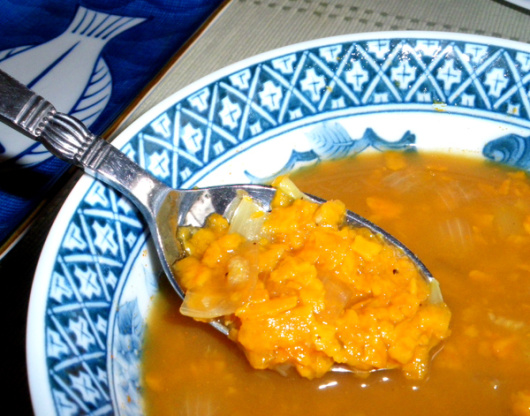 This is a little different than any other sweet potato soup already posted on Recipezaar. It is quick & easy to put together and is very flavorful. If you like you may puree the soup after cooking and gradually add 1 1/2 cups of skim milk. I prefer having the texture of the vegetables and no milk. If you like stronger curry flavor add another 1/2 tsp. If you puree the soup & add the milk return it to the stove to heat but do not boil . This recipe modified & changed from a recipe I found on the Internet.
Add everything to a large pot, stir well.
Bring to a boil & simmer until the vegetables are cooked apprx 25 minutes.