Rita1652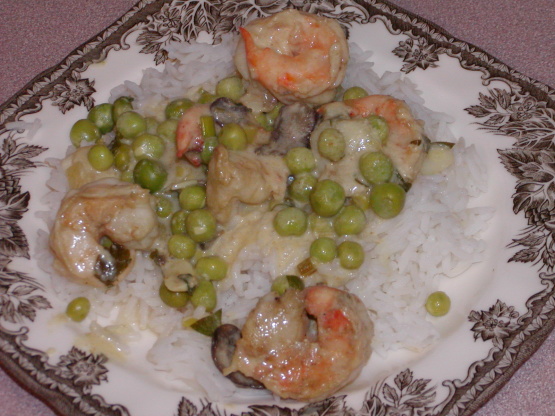 i whipped this up for dinner last night after a week of working many long hours. this was quick, easy and tasty. i steamed some jasmine rice in the rice cooker while i prepared this, and served this with my asian slaw. the leftovers were just as good the next day for lunch.
in a skillet melt butter.
add garlic and mushrooms.
sprinkle with curry powder, stirring.
add shrimp and cook for 1-2 minutes, stirring.
in a large bowl whisk coconut milk, lime juice and wine with cornstarch, until well blended.
pour into skillet,stir in sambaal olek to taste.
bring to boil,stirring, and lower heat to a simmer.
cook until thickened, 2-3 minutes.
add the peas, cook for 1-2 minutes, stirring.
add scallions, stirring.
serve over rice.