Curried Shrimp With Cilantro
MsSally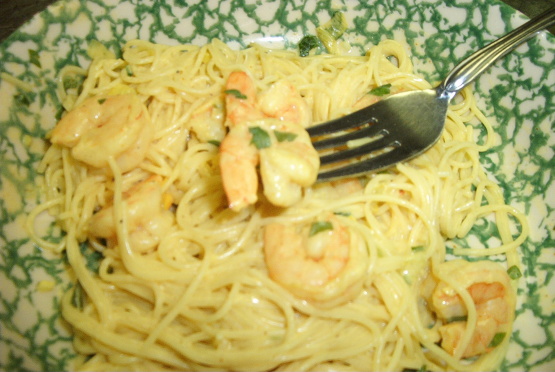 I saw this recipe from a local newspaper. I haven't tried it yet, but definitely will. I wanted to make sure I can find it when I'm ready, so I'm entering it out here. I don't see another recipe like this. While it doesn't say specifically, I would guess this should be served over rice or pasta.

Made and enjoyed this last night, quickly prepared and served with rice that I rescued from the freezer and 'stir-fried' in sesame oil, with added a little extra coriander and fish sauce. The sauce was a little thin so I added some cornflour to thicken, and I also added a green pepper, sliced, to the shrimps, for some colour and crunch. A good meal for a quick mid-week supper, I will make this again, thanks, Mary :D
Over medium heat, heat oil in skillet.
Add shallots and garlic. Cook and stir about 2 minutes until tender.
Add curry powder. Cook and stir about 1 minute until the mixture becomes fragrant.
Add the broth and bring to simmer.
Add the lime juice and shrimp. Simmer until the shrimp are cooked through, about 3 minutes.
Remove from heat. Stir in sour cream and cilantro. Season with salt and pepper, serve immediately.