Curried Shrimp With Brown Rice
KelBel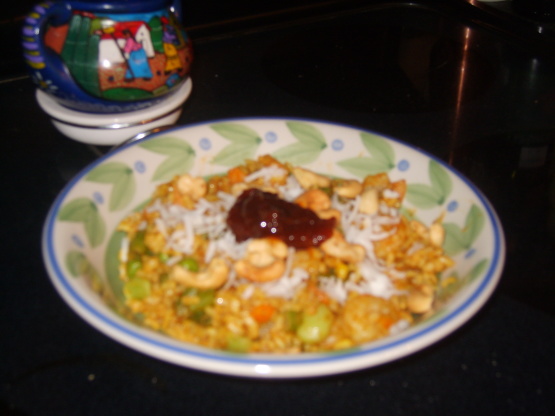 We just made this again and everyone likes it (except for the shrimp hater). It's not too strong a curry flavor as made. Add more if you like it stronger.
Coat a large, nonstick skillet with cooking spray and preheat over medium heat.
Add the shrimp, onion and garlic and cook, stirring frequently, for about 4 minutes or until shrimp turn pink and are thoroughly cooked.
Add the peas, broth and curry paste, reduce heat to medium. Cover and cook for a minute or two or just until the peas are thawed and heated through.
Add the rice and sesame oil. Toss the mixture gently over medium heat for a minute or two or until heated through.
Add more broth if mixture seems too dry. Serve hot.