Curried Shrimp & Tomato Soup- Hcg Friendly!
Von95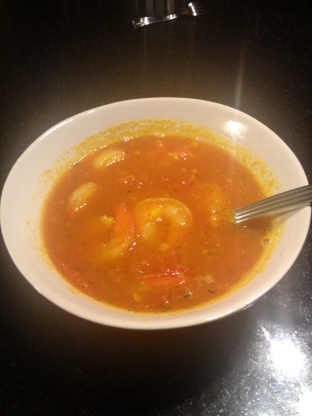 This is a soup I came up with while on the HCG diet. It's perfectly delicious and perfectly HCG legal. :) I drop lots of weight eating shrimp on the diet & always need new flavors so I don't get bored. This is one of my favorites!

This looks like a delicious recipe for use with your Wholesale HCG drops! I especially like the idea of shrimp, thank you for sharing with us.
Heat spices & minced garlic in a saute pan just a little.
Splash a little chicken stock into the pan & mix with the spices.
Add chopped tomatoes and cook down a bit. Can splash a little more chicken stock in at this point. (I use approximately 1/2 cup chicken stock total).
Allow to simmer so the tomatoes break apart and cook down.
Add the shrimp and simmer until shrimp is hot.
Eat and enjoy!