Curried Shrimp Potato Puffs #5FIX
forkable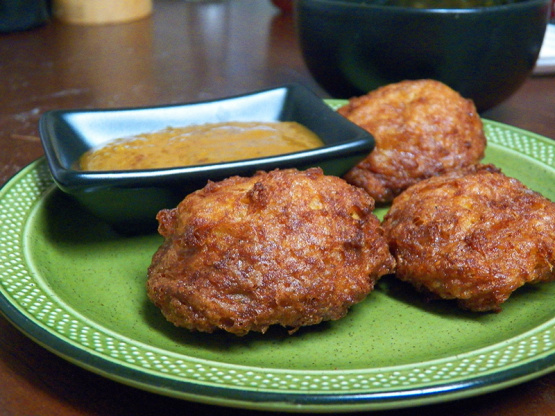 5-Ingredient Fix Contest Entry. Tasty little puffs pack a powerful punch in a single bite (or two, if you're being polite.)

Creative use of mashed potatoes! Very easy to throw together. Could have been a bit more flavorful, but hey, with just five ingredients (and having delicious mashed potatoes ready for you), what more can you ask for?
Puree mango chutney; set aside.
Roughly chop shrimp and combine with egg, potato and egg.
Bake or fry teaspoon-sized portions until golden brown.
Serve with mango chutney for dipping.