Bayhill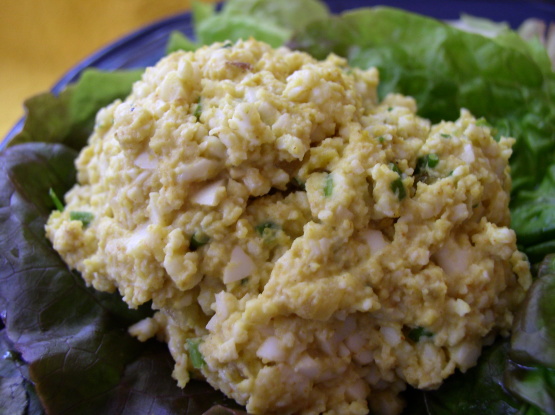 I remember when I was young, my older sister would make these for me at lunch. I think it was all she could make back then! Now all these years later, I love them, as so do my kids. And as a true blue aussie I still use Keen's Curry Powder, it just seems to bring back a little nostalgia when I see the Keens tin !
Delicious! We love curry so I knew that this would be a hit at my house. My family loved it! We don't have Keen's Curry Powder here, but it tasted great with the curry powder that I had. We like our egg salad to be a little sweet so I added 1 TBS. sweet pickle relish and it was perfect. Thank you for sharing! *Made for AUS/NZ swap #22*
Boil eggs for approx 8 minutes and cool.
Peel eggs and mash with a fork, add the curry powder, chives and mayonnaise and spread egg mixture onto 4 slices of bread.
Top the egg mix with the other 4 slices and cut as desired.