loof751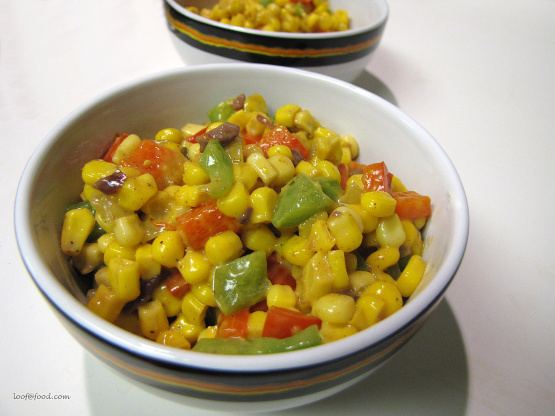 This is a delicious side with chicken or pork. I love how the flavors mix together. Although this is a side dish, it is my favorite part of any meal it is served with. I could sit and eat a bowl of this with just a bit of bread to go with it. This was originally a Fit for Life recipe, but my mom made some alterations to it.
Saute onion in oil until tender.
Add peppers and saute briefly, just until warmed through. Add curry powder, oregano, and turmeric.
While the peppers are sauteing, heat the corn until hot (microwave or sauce pan on stove top), and drain any liquid.
In a large bowl, mix the pepper mixture, drained corn, black olives, miracle whip, and salt.
Serve warm.