Kim127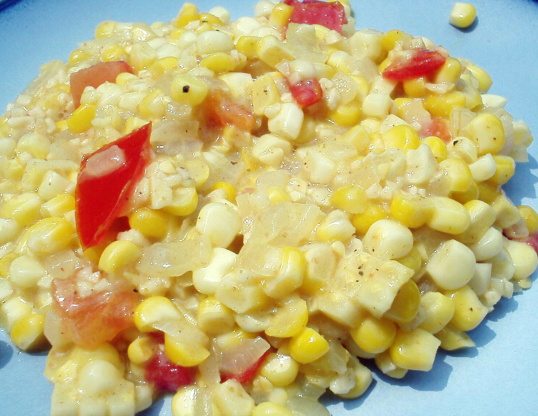 The recipe from Kenya is posted for the World Tour 2005 RecipeZaar event. I haven't had a chance to try it yet, but it looks wonderful. The source is The Africa Cookbook - Tastes of a Continent by Jessica B. Harris

This is really really good. I made it as part of an Indian meal...and we all loved it. Simple yet so much flavour. I have never had curried corn and was very pleased with the results....can anything be bad with coconut milk??? Thank you for sharing.
Heat butter in saucepan over medium heat until foaming. Add onion and garlic to butter. Cook until lightly browned, stirring occasionally.
Add curry powder, stirring to coat the onions well. Add corn, stir, and continue to cook.
In a small bowl, add the coconut milk slowly to the cornstarch, stirring to prevent lumps. Add this mixture to the corn mixture, stirring well.
Add remaining ingredients. Lower heat, and cook for about 7 minutes, stirring occasionally. The coconut milk should be mostly absorbed.
Serve warm.