PaulaG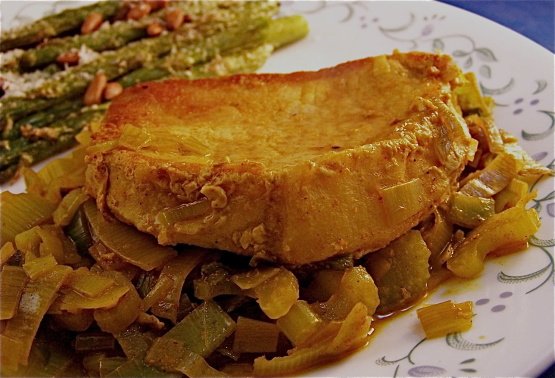 these are quick and very moist, courtesy of gourmet mag-- as a side i make baked rice, it's a no-fail dish

SCORE! These were darn great! And so moist and tender! Thanks so much!
melt butter in skillet, add pork chops, brown on both sides, remove.
add celery, onions and bay leaf to skillet, saute until light brown.
add curry powder and cider, reduce by half, add pork chops back to skillet, simmer until cooked through, 10-15 minutes, serve.