dasebera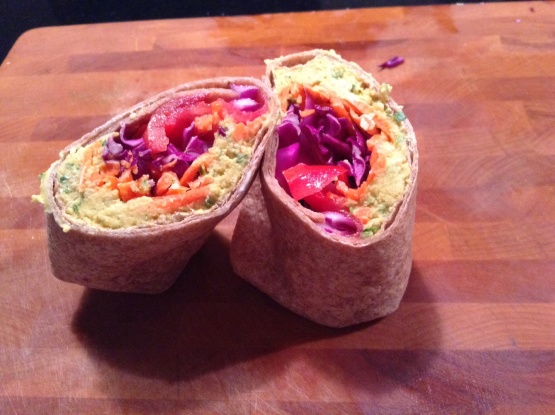 Another recipe from The Vegan Chef

I have made this recipe many times over the past five years, but always as part of the Curried Chickpea Spread and Veggie Roll Ups recipe from The Vegan Chef (website is on-line). The (entire) recipe is great; I've only had one person, out of the many people I've served it to, not like it. The Veggie Roll Ups, or wraps, are so versatile for a group of people. The Veggie Roll Ups are great for those that are vegans or vegetarians and by adding some sliced roasted turkey or chicken to the Roll Ups, omnivores (like my husband and I) love them too. I highly recommend you try the Curried Chickpea Spread with the Veggie Roll Ups. And as other reviewers have mentioned, make up the spread the day before and chill it over night.
In a food processor, place the chickpeas, olive oil, lemon juice, curry powder, cumin, garlic powder, and salt, and process until smooth.
Add the cilantro and pulse a few times to combine.
Transfer the curried chickpea spread to a bowl.
Serve as a dip or spread for vegetables, crackers, pita crisps, or bread, or as a sandwich filling.