Curried Chicken With Tomatoes and Nuts
This is a real favourite in my home, a lovely warm curry that I normally serve with steamed rice, chanai roti and mango chutney. It makes a great dinner party dish as it is sooo easy to make and everyone loves it. My English mum is very anti-curry and she not only asked for the recipe but made it for herself and some girlfriends a few days later. (Although she did decide she didn't really need to measure the curry paste (!!) so her curry was about 3 times as hot as mine). The tomatoes add a really nice touch. This is based on a Woman's Weekly recipe.
Directions
Heat oil in a large saucepan or wok; cook onion, sugar and ginger over medium heat for about 4 minutes or til onion has softened.
Stir in curry paste for about 2 minutes; add chicken, cook til lightly browned.
Add coconut cream; simmer, covered, for about 30 minutes.
Blend flour with water; stir into curry over high heat til mixture boils and thickens.
Add tomato, stir til hot.
Serve onto bed of steamed rice; sprinkle with nuts.
Most Helpful
This is a great recipe and easy to make. Plus, I usually have the ingredients on hand... always a plus. We're wimps, I guess, but I had a feeling the curry paste would be too much. Still, I tried it with 1/3 cup... after adding the chicken I took some of the curry out as I KNEW it was going to be too spicy. It turned out plenty hot, even after taking out some of the curry. I think I'll use about half next time. And there will be a next time! Thank you.

I too could not get my hands on mussamen curry paste--used green curry paste--conservatively--skipped the flour and water step as I was happy with the dish after uncovering and allowing the curry to reduce slightly before adding the tomatoes. I also added some sliced banana which was a lovely foil to the sharpness of the curry and the acid of the tomato. Delicious, Beck!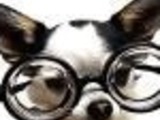 This is really excellent. I agree with the former reviewer, that the blend of paste and coconut cream is absolutely perfect. The leftovers tasted just as good for lunch, too. Thank you!