Curried Chicken Salad With Nectarines
ChefLee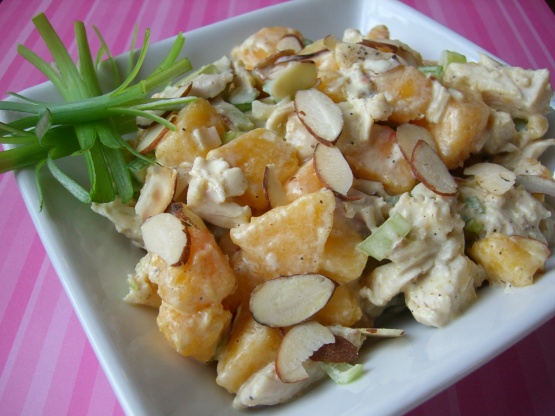 Light, healthy and delicious!

We made this salad and my family loved it!! I was nervous about using curry for the first time, but it gave the chicken a great deep flavor. This is a nice change for a chicken salad!!!
Combine first 4 ingredients in a large bowl. Combine mayonnaise and next 5 ingredients (through pepper) in a small bowl, stirring well with a whisk. Drizzle mayonnaise mixture over chicken mixture; toss gently to coat. Sprinkle with almonds.