Curried Chicken Salad With Grapes and Red Peppers
Reddyrat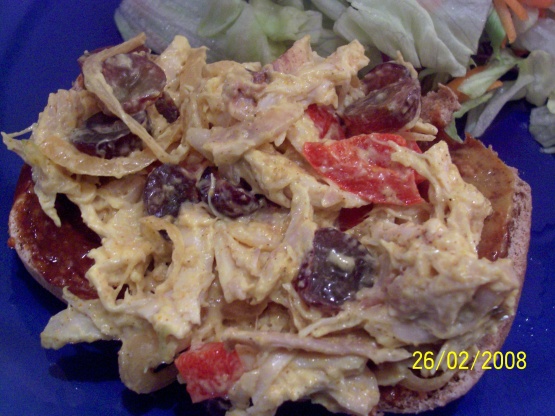 This is a wonderfully easy and delicious chicken salad sandwich. The grapes add a nice sweetness and the red peppers and onions add a nice flavor. I served it on two halves of a whole wheat roll with mustard and barbecue sauce.
Saute the red bell pepper and onion in a skillet over medium heat until soft (about ten minutes). I made these the day before.
Mix all ingredients.
Serve (you may want to chill it in the refrigerator for awhile).