-Sylvie-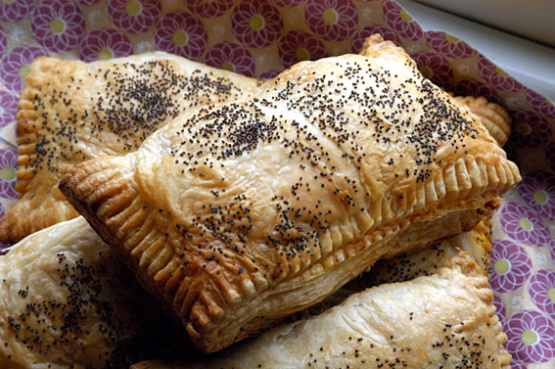 This is so easy to make, but everybody loves it. I found it in a magazine a few months ago and have made it quite a few times since. They are nice eaten hot or cold, so ideal to take on a picnic. If I make them for a picnic I usually make them half the size. The coriander in this recipe refers to fresh coriander leaves/cilantro.
LOVED THIS!!! My DH loves food spicy and I think this is the first dish I've prepared for him that was spicy enough!!! Once the cutting and dicing is done the preparation is a slam dunk. Personally, I like the cutting and dicing so this was easy for me!! I added a dollop of sour cream next to mine to quell the heat and DH tasted it and said he would use it just for the taste alone!! Thanks, Sylvie!!!
Heat the oil and fry the onion, butternut squash and sweet potato for about 10 minutes.
Add the chicken and fry until browned on the outside and nearly done.
Add the curry paste and coconut milk and simmer for another 10 minutes.
Take the pan of the heat and stir in the corriander.
Roll out the pastry and cut out four 17 centimetre circles.
Divide the filling between the pastry circles.
Beat the egg and brush the edges of the pastry circles.
Fold the pastry over to form a semi-circle and seal the edges by pressing them down with a fork.
Brush the tops of the parcels with the rest off the beaten egg and sprinkle with the poppy seeds.
Chill in the fridge for half an hour (I never really bother with this) and then bake in a pre-heated oven (200 C, 400 F or Gas Mark 6) for about 30 to 40 minutes until golden.