Curried Chicken and Zucchini Soup
katew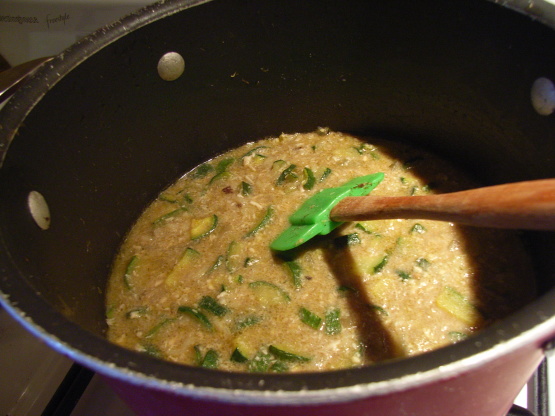 I grabbed this form a healthy eating cookbook put out by "The Australian Women's Weekly" It sounds interesting so putting here for safe keeping.
Melt margarine in large saucepan.
Cook onion and garlic, stirring until onion softens.
Add curry powder; cook, stirring until mixture is fragrant.
Add riced and chicken; cook, stirring for 2 minutes.
Add the water and stock. Bring to a boil and then reduce heat and simmer covered for 10 minutes.
Add zucchini; cook stirring, about 5 minutes or until chicken is cooked through.