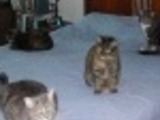 Chick peas are my favorite beans. If you like them too, you might want to try this fast and easy Caribbean recipe. Altered slightly to suit my BF's preferences. Update: Original recipe called for 2 tablespoons curry powder. I reduced that to 1 tablespoon but suggest that you add 1-3 teaspoons more, according to taste. Due to a reviewer's comment I also suggest that you add hot sauce to taste. This is very flavorful and easy to make, I think you will like it. Ketchup adds a certain measure of sweetness.
Directions
Drain chick peas, retaining 4 ounces of the liquid.
Heat the oil in a large saucepan, add onion and garlic and fry until softened.
Add curry powder and cook gently, stirring, for one minute.
Add the drained chick peas and fry for 5 minutes.
Add the remaining ingredients plus the reserved liquid, bring to a boil then reduce heat and simmer gently for about 15 minutes. Serve hot.
Reviews
Most Helpful
I really enjoyed this recipe because it was quick, easy and delicious! My hubby thought it should have three stars so this review meets in the middle. We ate ours with cornbread but I can imagine this would would FANTASTIC with naan bread! Made for ZWT5 Family Picks.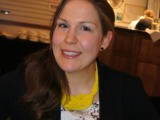 Positively delicious!!! The curry and hot sauce (in my case Tobasco) were excellent together over the chickpeas. The ketchup gave a sweet tanginess to the dish. Quick to prepare, plan to do it again soon. Made for ZWT5.
I thought we were the only people in the universe with a cat named Kumquat... just had to say hello!