Curried Cauliflower and Spinach
Parsley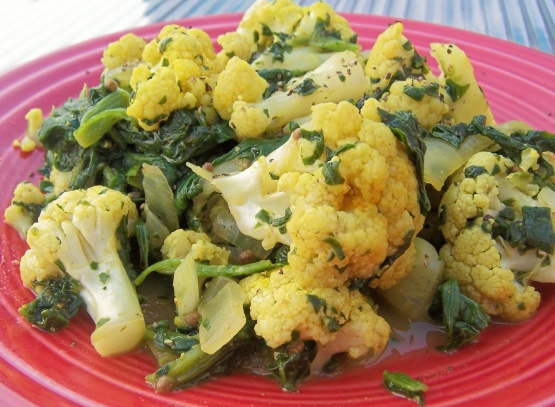 This is good and very pretty. The cauliflower turns a lovely yellow color. Be generous with the spices and use lots of garlic! Don't use frozen spinach for this one. This recipe is meant to be served as a side dish or as one of many dishes in the typical Indian style.
Heat the oil in a large pan. Add the mustard seeds and cook until the begin to pop.
Stir in the remaining spices, garlic, onion and chili and cook for 2-3 minutes, stirring.
Add the cauliflower, spinach, vegetable stock, cilantro and cook over gentle heat for 15 minutes or until the cauliflower is tender. Serve at once.