Redsie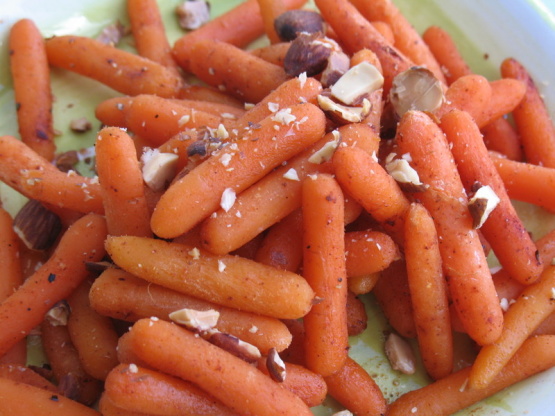 This is a modification of a recipe from the old Silver Palate cookbook. It is very easy to make and delicious! This is tasty & pretty enough for holiday meals & company dinners.
Place the carrots in a heavy large saucepan and add cold water to cover.
Cook over medium high heat just until tender, about 15 minutes.
Drain and return to pan.
Mix the butter, curry powder, salt and pepper and add to the carrots.
Heat over very low heat, tossing to coat the carrots with the butter mixture.
Add the lemon juice and brown sugar.
Heat, tossing occasionally, until the carrots are glazed.
Sprinkle with chopped pecans.
Serve immediately.