JustJanS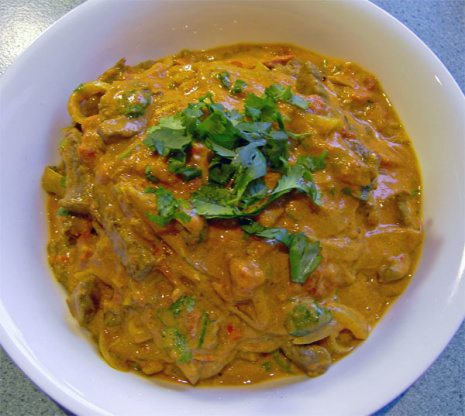 Quick, Easy and Tastey!!! adapted from Cooking light

Dorothy this is superb! I used 800gms of rump steak (eldest son staying with us awhile and he likes his tucker!) and the yogurt I used was slightly sweetened, other than that I followed the recipe to a T. Great flavours and so quick and easy, we all loved this. Thanks Derf!
Cut steak diagonally across grain into thin slices.
Heat oil in a large nonstick frypan over medium high heat.
Add steak, saute 3 minutes.
Sprinkle with salt and pepper, add ginger, garlic and jalapeno, saute 1 minute.
Add onion, curry and coriander,saute 4 minutes, add tomatoes,and simmer 1 minute or until liquid almost evaporates.
Remove from heat, and cool slightly.
Stir in yogurt.
Serve over rice.
Garnish with cilantro, if desired.