3 Reviews
This dip has great flavour, very unique, but yummy. The banana adds a lot of sweetness, which balances nicely with the curry and onion.
I had to reduce the water by half and also only added about 3 tbs of yogurt to get a thick and dippy consistency. But other than that, the recipe worked out nicely.
THANK YOU SO MUCH for sharing this yummy recipe with us, Mikekey!
Made and reviewed for WTTM May 2011.

This is surprisingly good! I like it! The flavours blend well together, and I find that if you let it refrigerate for a couple of hours it develops a cream cheese texture.
Wow is this stuff great!!! It's one of those recipes where you think "?Bananas, onions, and curry?" and try it for kicks and your mind is boggled at the delicious dip it makes! It has a wonderful and grand scale unique flavor! We halved the recipe and used red onion. We should mention that this recipe is ready in minutes as the water reduces in seconds. We fixed it from start to finish in 15 minutes and that includes chopping the onion. Thanks Mikekey, we're so glad we tried this recipe!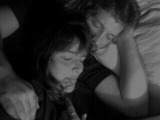 Curried Banana Dip