Jubes
cutie for a shower, birthday party, or just a pressie for a mate.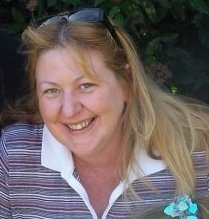 Top Review by Jubes
*Reviewed for Aussie Forum Recipe Swap June 2010* Easy to make and very pretty. Holly (6) helped make these and rates them as 'a hundred' and shows 10 fingers :) Photos also to be posted. Thankyou mummamills these are a very pretty party treat. Editting to add...we couldn't get musk lifesavers...but strawberry sundae flavour worked well for us. We also used the white chocolate option
12

pink marshmallows

12

tic-toc biscuits (or any small round biscuit)

6

musk LifeSavers five-flavor roll candy

12

milk chocolate melts (freckles)
1⁄2 cup icing or 1⁄2 cup melted white chocolate
melt the chocolate, or make the icing.
glue the marshmallow to the biscuit.
break the lifesaver in half, using either your chef's knife, or strong scissors :).
dip the ends in the prefered "glue, and stick to the side of the marshmallow.
glue the freckle on top.
viola!