2Bleu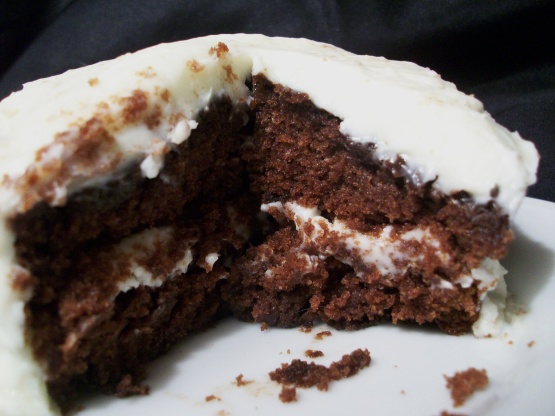 I found this recipe in the Taste of Home Magazine, it is by Shelain Duncan. I made this for my husband birthday when we were first married. I think he was trying to pull a fast one on me. I found out later that his mom always refused to make Chocolate cake with white icing. I have attempted this feat twice in our 7 years of marriage - you think I would have learned! Anyways, despite MY cakes end appearance, it tasted wonderful!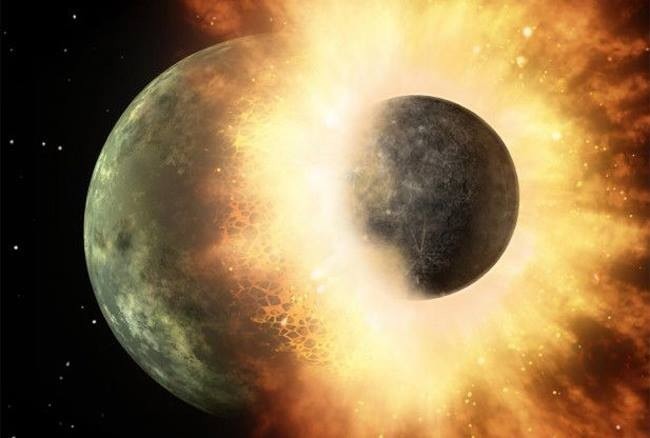 Top Review by 2Bleu
Soooooo Yummy! Buddha decided to half the recipe and make 6 jumbo cupcakes. When I explained that this was for the Photo Tag Game, and it was supposed to be a whole cake, he said 'No problem' and turned each one into a layer cake using cream cheese icing. This explains the photo. These truly are cupid's cakes because only for love would someone go thru all that trouble to fix their err. ;) That said, he said they were simple to make, and we both felt the taste is extremely moist and very flavorful. A definite keeper and a must try recipe. :)
Cream butter and sugar. Add eggs, one a time, beating well after each one. Beat on high speed until light and fluffy. Stir in 1 1/2 tsp vanilla.
Combine dry ingredients and add to egg mixture, alternating with water. Pour into 3 greased and floured 9" round pans. Bake at 350 degrees for 25-30 minutes (or until toothpick comes out clean).
Cool for 10 minutes before removing from pans to wire racks.
For filling, beat cream until stiff peaks form. Beat in icing sugar and remaining vanilla.
Place bottom cake layer on serving plate. Spread with half the filling. Repeat. Place top layer on cake. Frost top and sides of cake with buttercream icing. Enjoy!