DenimCat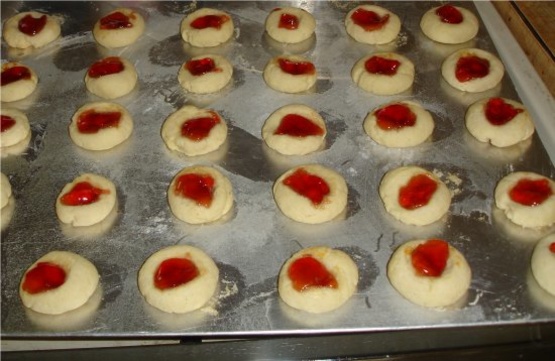 I havent tried these yet. I just got this recipe today from a friend but since Tomorrow is Valentine's Day I thought it was a good occasion. They do sound really good though.

I had some strawberries lying around, and decided to use those in the cookies instead of jam. I just mashed them up and added a little organic honey, they turned out great!<3 i do think the dough was a bit too oily, i might subsitute something else next time like applesauce to make it healthier:)
Mix butter or margarine and sugar in a large bowl.
until smooth and creamy.
Add eggs.
Mix well.
Combine flour and baking soda in a medium bowl.
Mix well.
Place by teaspoonfuls on a greased cookie sheet several inches apart.
Using your thumb, make an indentation in the center of each cookie.
Fill each indentation with strawberry jam.
Bake in a preheated 375-degree oven for 8 to 10 minutes.