Shiokman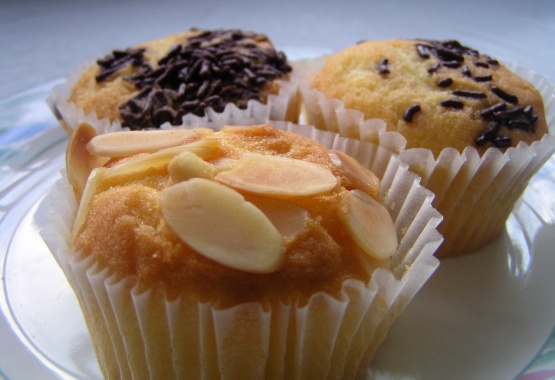 An easy to make cake that goes well with your hot cup of coffee or tea. Especially delicious when it is fresh out of the oven.
Cream the butter and sugar.
Add vanilla and fold in the eggs & flour until all the ingredients are mixed thoroughly.
Line a muffin or cup cake baking tray with paper cups.
Slowly pour the cake mixture into each cup about half filled.
Sprinkle the top with shredded almonds or chocolate rice.
Bake until golden brown.