Bergy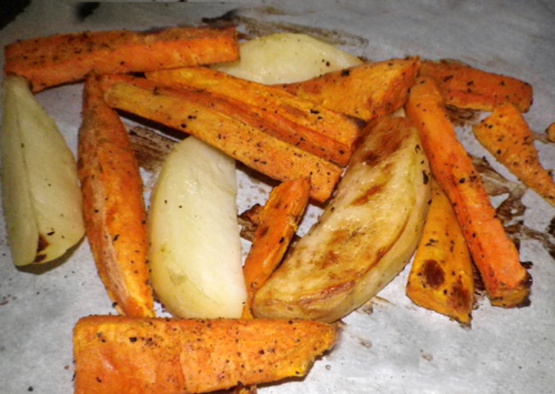 This is another of those recipes for those who are counting points. Just remember to keep the size of the potatoes down. If you use larger than medium potatoes, you could very well overeat without realizing it. 3 points per serving.
Preheat oven to 450°F.
Spray baking sheet with cooking spray.
Slice potatoes into 12 wedges each.
Place all the potatoes into a large bowl.
Sprinkle salt, pepper, and cumin over potatoes, drizzle oil over seasonings and toss the potatoes until all are coated.
Spread potatoes onto baking sheet in a single layer.
Bake for 10, remove from oven and turn.
Place back into oven and cook for 10 more minutes, then turn again.
Return to oven and continue cooking until golden brown -- probably 5 - 10 more minutes.
Each serving size is 12 wedges.