Barb G.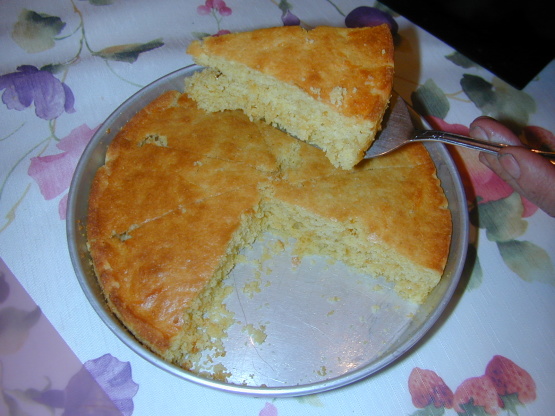 I found this in Midwest Living magazine. Two additional, simple, ingredients transform a plain box of corn muffin mix into bread that has a smoky, savory flavor and the bread stays together better...no crumbling! This is very quick and easy, my favorite type of recipe!

This recipe was so good! I made it last night with a chicken dish, and the chicken wasn't all that good but my friend and I kept going back to the kitchen for more of this cornbread! I was really surprised at how much the cumin and cheddar added to the taste of the muffin mix..it was just delicious. Thanks for the recipe! Made for Spring PAC '09
Prepare the muffin mix according to package directions and stir the cheese and cumin into the batter. Spread in a greased 8x8x2-inch baking pan or a 8x1 1/2-inch round baking pan.
Bake in a 400° oven about 15 minutes or till a toothpick inserted near the center comes out clean. Serve the cornbread warm.