ImPat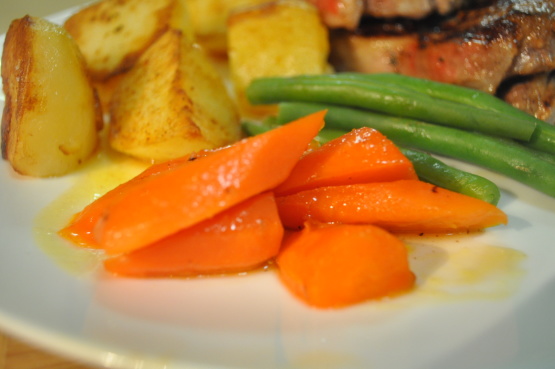 A spiced glaze dresses up the humble carrot - so very delicious!!

Top Review by ImPat
I scaled this back for 3 and steamed my carrots in the electric steamer and proceded as per recipe though only using 1 teaspoon each of the butter and honey for dietary reasons but they were still lovely and sweet and we thoroughly enjoyed. Thank you Chef mariajane, made for All You Can Cook Buffet.
In a large saucepan bring salted water to a boil.
Meanwhile, cut carrots on the diagonal into 1/2-inch slices. Add the carrots to the water and parboil for 3-4 minutes or until tender on the outside but very firm in the center. Dran and set carrots aside.
In a large skillet, melt butter and honey over medium heat. When the mixture is foaming, add the carrots and toss to coat. Season with salt and cumin and cook for 5 minutes or until well glazed. Sprinkle with sesame and cumin seeds, toss once more and serve.