Cumin and Chive Stuffed Eggs
Stuffed eggs get a kick of cumin and a sprinkling of chives!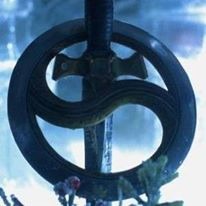 This was a nice change from plain stuffed eggs. After stuffing the eggs, I sprinkled some paprika on top for color.
Cover eggs with cold water by 1 inch in a saucepan and bring just to the boil.
Remove from heat and let eggs stand, covered, for 17 minutes.
Finely grind cumin seeds with a mortar and pestle.
Drain eggs, rinse with cold water until no longer hot to the touch.
Peel eggs, then halve lengthwise.
Carefully remove yolks and mash in a bowl with a fork.
Stir in mayonnaise, yogurt, 2 TBS chives, lemon juice, cumin and salt and pepper to taste (filling will be loose).
Place whites on chilled plates.
Spoon yolks into whites and sprinkle with remaining TBS of chives.