teresas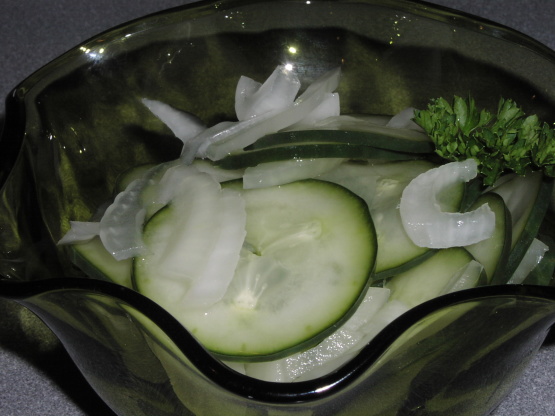 This is always a hit this time of year when my dad brings in the veggies from his garden.

This recipe was the big hit of our birthday dinner. This take a little longer than recipes I have made in the past but it was worth it. Made for PAC Fall 2012.
Slice the cucumbers and onions and put in a bowl. Add salt and let set for 2 hours.
Cover with boiling water and let set for 15 minutes.
Rinse 2 times. Put the cucumbers and onions in suger, white vinegar and water.
Best the next day.