Cucumbers in Sour Cream (Low Fat or Non Fat)
Prep 15 mins
Cook 30 mins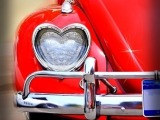 Creamy, tasty and low in fat or non Fat :) You must try!! Enjoy :)
Directions
Combine all ingredients, except cucumber, in a bowl and mix to combine.
Then add cucumber and mix together.
Refrigerate 1/2 hr or more to combine flavors.
Most Helpful
You can avoid the "too much liquid" issue with this little trick I learned from my grandpa: Place sliced cuke's and onions in a bowl. sprinkle liberally with salt, and let them sit for an hour. Drain well and blot with some paper towel, and then add the sour cream and other ingredients. The salt will draw out the extra liquid so you dont end up with soup. :)
We love this recipe; very refreshing and crisp blend of flavors. So simple, too! I don't peel my cucumbers, simply because I like the added texture, and it brings some extra color. I also often throw in some thinly sliced onion (though be careful not to add too much, because, as it sits, the liquids come out and make the sauce a bit watery) and fresh (or dried) dill. Delicious!
This was very easy to put together and full of flavor. I did remove the seeds from the cucumbers for personal preference. (There's always just too darn many of em, lol.) A very unique side dish to dinner and it's nice to get away from the normal dishes of steamed veggies sometimes. Thanks for posting. ~Bird