Parsley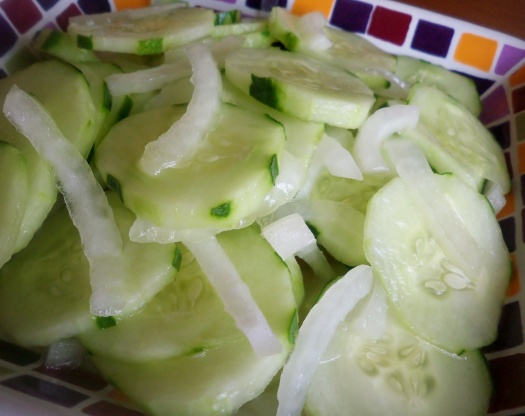 this came from my mother an is simple an can have other vegtables added

Light, quick and cool side dish to put together. It pretty much goes with anything. I made this according to the recipe. Next time, I'd just omit the water because I feel it wasn't really that necessary. It's certainly a versatile recipe; you could add any herb or spice you like. Thanx for posting!
peel cucumbers an slice an then add 4 tab salt an let stand for 10 minutes an rinse then drain for about 15 minutes.
mix vinigar,sugar,water an olive oil an mix well.
pour over cucumbers
an top with onions scliced or diced.