Derf2440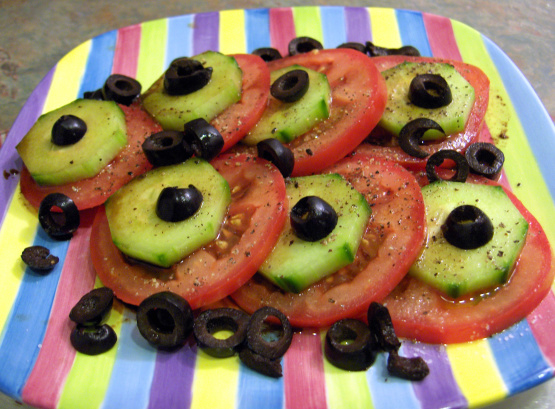 Originates from Southern Living's Quick and Easy Weeknight Favorites.

I was looking for something simple for cukes and tomatos, this filled the bill very nicely, We loved the combination. I was out of lemons , so I used balsamic vinegar instead, worked out very well. I arranged them a little diferently, in slices, poured the dressing over and sprinkled the ripe olives over. I will be making this one again, thanks for posting.
Combine first 4 ingredients, stirring well with fork or small whisk.
Combine olives,tomato,and cucumber in a bowl.
Pour dressing mixture over tomato mixture;toss.
Cover and chill 30 minutes, if desired.
Serve on lettuce leaves.