Cucumber Sandwich at the Empress
Diana 2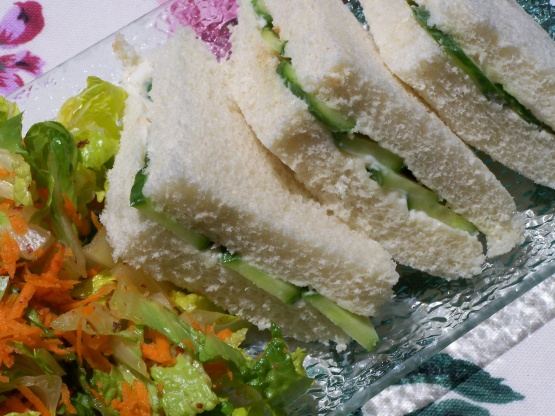 I recently had the pleasure of visiting The Empress Hotel in Victoria, BC where they have a lovely tea room. This is one of the recipes used over the years at their Afternoon Tea.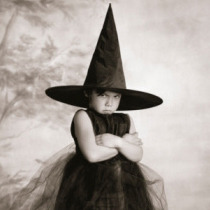 This made just the *best* lunch today with a little salad. Loved the little "zip" the horseradish added. :) I used mini seedless cucumbers, and left the skin on for colour. I've never been able to figure out how eating a cucumber sandwich can be done daintly. Slices keep trying to escape from between the bread. Ahhhhh, another of lifes great mysteries. :) Thanks for sharing this delighful recipe.
Spread the butter and mayonnaise on both slices of bread.
Add thinly sliced cucumber to one slice of bread.
Add seasoning to cucumbers.
Top with the other slice of bread.
Cut off crusts and slice into squares or triangles. Sandwiches should be small for finger foods.
OPTIONAL: Add horseradish to the mayonnaise to give the sandwich a bit of a bite.