Cucumber Salad With Yogurt (Middle East, Palestine)
Jose G.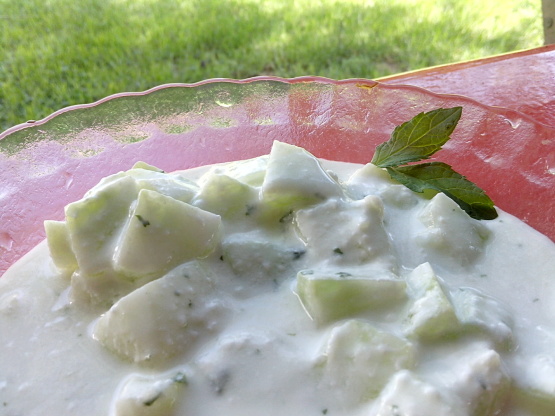 This is a very simple, but different kind of salad that goes great with a lot of dishes. It is also a nice dish to make during Ramadan, either for suhr or uftur! Enjoy :)
Stir yogurt until smooth.
Add cucumber, salt, and garlic.
Garnish with mint.
Normally eaten with pita bread. Enjoy!