Rita1652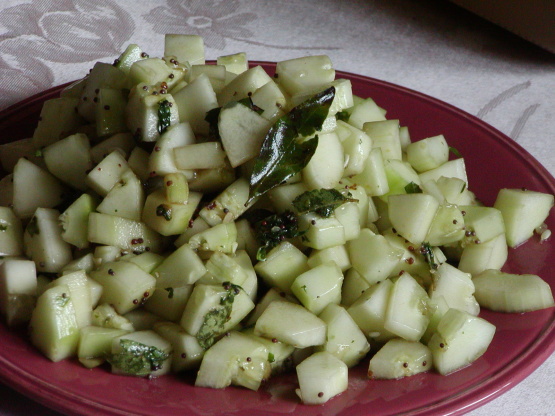 This is coastal Indian fare. Tangy, sweet and delicious. Adapted from the Femina.
Grind the green chillies, tamarind, grated coconut, roasted mustard seeds and cilantro together with salt and jaggery/ sugar to taste in a litle water to facilitate smooth grinding.
Heat oil and when hot add the curry leaves, mustard seeds and the red chilli and heat till the mustard seeds splutter and the red chilli turns aromatic.
Mix the ground paste with the cucumber pieces and pour the tempering over.
Serve immediately.