Boomette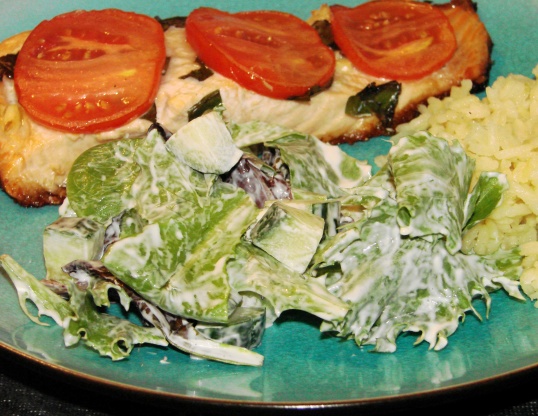 This is a classic summer salad recipe. The recipe calls for Webb lettuce (England), also known as Romaine (US), or Cos (elsewhere). The salad is dressed with a yogurt dressing. From "The Great British Kitchen" published by the British Food Trust."
Wash the lettuce leaves and shake dry; tear into bite-sized pieces and place in a serving dish or bowl.
Add the cucumber and toss to mix.
Whisk together the yogurt, mayonnaise, and lemon juice; season with salt and pepper.
Pour over lettuce and mix well.