Excellent as a salad for a heavy meal. I just line salad plates with lettuce and top with the salad. Also a good accompaniment to spicy chinese dishes. Prep time includes standing and chill time.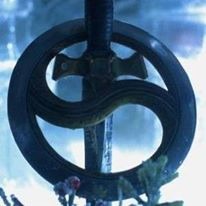 I was looking for a salad recipe that my children would eat (gotta get those veggies in!), and decided to try this one. I was so sure they would love this one since they all love cucumbers. Well, the children wouldn't eat it, but I loved it! The cucumbers had a very nice flavor and the recipe was so easy to prepare. I'll keep looking for a recipe for the children and keep this one for special occasions.
Peel cucumbers slice thin into a large bowl, sprinkle with salt and mix well.
Set aside for 45 minutes.
Put cucumbers in a strainer and squeeze as much liquid as possible out.
Discard liquid.
Mix lemon juice, sugar, and white vinegar, add cucumbers.
Chill.
Garnish salad with toasted sesame seeds.