diner524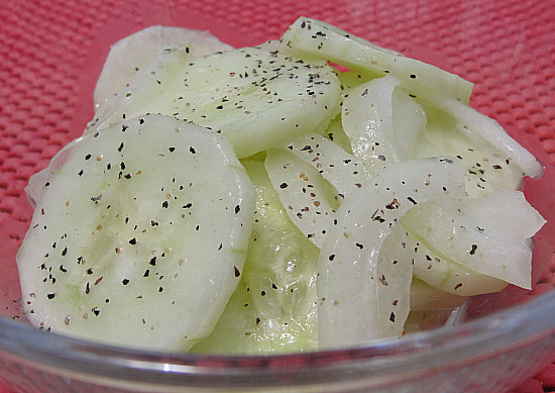 A refreshing recipe from Holland.
I liked it, but I think the salt is too mutch and the sugar isn't enough. I replaced this two and the final thing was amasing. :)
Sprinkle the salt over the cucumber slices and allow to sit for several hours, shaking occasionally.
Wash the salt off the cucumbers.
In a separate bowl, mix the oil, sugar, salt (to taste), and pepper (to taste). Sprinkle with nutmeg.
Add the cucumber and onion slices and mix well.
Chill thoroughly before serving.