Hanka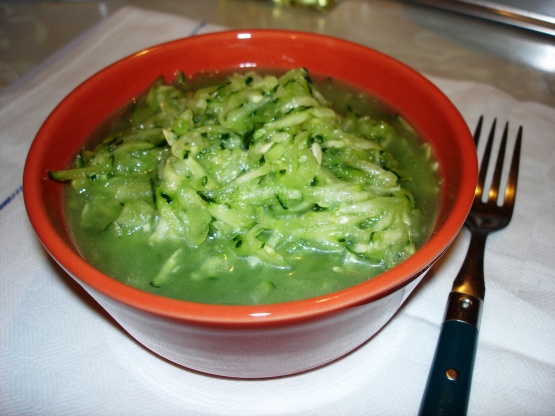 This is simple and refreshing cucumber salad that we serve with meal.
This was a quick and easy salad. Nice flavor, liked adding the sour cream. I am not sure I liked shredding the cucumbers, next time I will go with thin slices.
Peel cucumbers but leave some green on.
Grate them thick and put in medium bowl add sugar, salt, lemon juice, oil, water and stir well.
Garnish with little dollop of creme fraiche or sour cream.