Cucumber Ranch Chicken Salad
Ms B.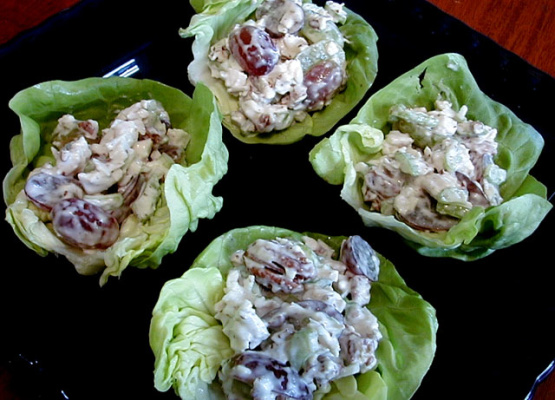 I serve this salad on lettuce leaves, but also love it between grainy bread for sandwiches. This is so easy, that I don't always admit the recipe. Sorry, but some people just don't need to know!

I made this for lunch today and it was terrific! I used walnuts since it was what I had on hand and added a little bit of chopped purple onion. I did not have cucumber ranch but regular ranch worked fine. It was a wonderul way to use up leftover chicken and too many grapes I bought when they were on sale! It tasted light, refreshing and healthy! Thanks for a great salad recipe! :)
In a salad bowl combine the chicken, grapes, pecans/almonds, celery, oranges and salad dressing.
Toss to coat and serve!